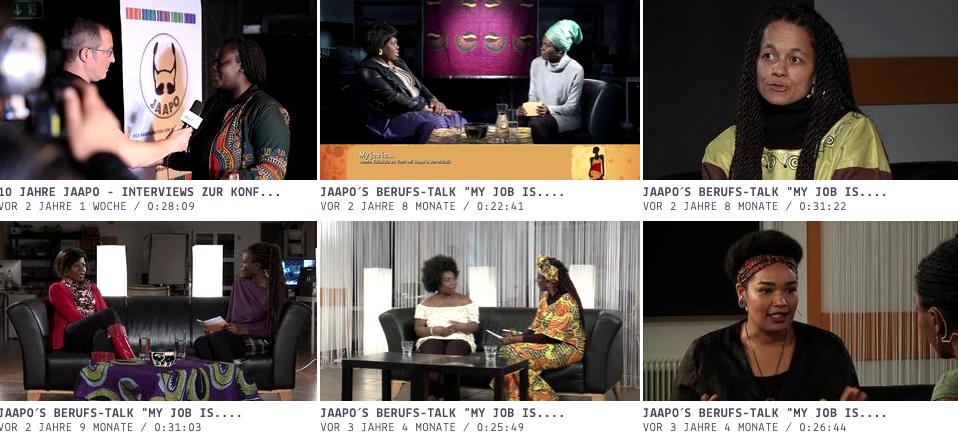 DORF TV: JAAPO Channel
R-https://dorftv.at/channel/jaapo-verein-fuer-schwarze-frauen
Mit den Sendereihen LEBENSWELTEN & MY JOB IS…, sowie den Veranstaltungsaufzeichnungen wie etwa 10 Jahre Jaapo Konferenz, Sommerball – Be Yourself und Be Yourself – Stay Black and Beautiful betreibt JAAPO einen eigenen Video Kanal auf auf DORF TV.
EDU©@TION


Die Institution Schule bildet nicht nur, sie selektiert und legt das  Fundament der beruflichen, wirtschaftlichen und gesellschaftlichen  Zukunft der Kinder und Jugendlichen. In der Sendung Education werden daher nicht nur Informationen zum  Bildungssystem vermittelt, sondern auch ein Blick in Lehrmaterialien, Methoden, Repräsentation geworfen. Der Fokus auf  vorurteilsbewusste und Rassismus-kritische Bildung fusst auf den  Lebensrealitäten von Black, Indigenous and Kids of Color. Wir erkunden, welche Maßnahmen gesetzt werden, um das  Zugehörigkeitsgefühl zu stärken, die Eltern einzubinden, die  Alltagserfahrungen der Kinder zu integrieren.


Teil 1: Kindergarten & Krabbelstube
Gästin: Birgit Prieglhofer, Leiterin Mosaik Kindergarten der Volkshilfe Linz
Moderation: Marie-Edwige Hartig
Hier gehts zur Sendung!

Teil 2: Ausbildung zum Pädagogen/ zur Pädagogin

Gast: Josef Oberneder, MSc, MBA, MAS Vizerektor der Pädagogischen Hochschule OÖ
Moderation: Marie-Edwige Hartig
Hier gehts zur Sendung!

LEBENSWELTEN
Mit der Sendereihe Lebenswelten zeigt JAAPO diverse Lebensrealitäten in Linz auf. Was hat es mit den Community Shops wie etwa "Afro-Shops" auf sich? Wozu braucht es sie, was gibt es dort? Wir möchten uns mit den Dingen des Alltags wie Ernährung, Kosmetik oder auch Sozialem auseinandersetzen und gehen in den Shops auf Entdeckungsreise.

MY JOB IS…
Mit der Sendereihe "My job is…" auf DORF TV lässt JAAPO Schwarze Frauen und Women of Color aus den verschiedensten Berufen als Expertinnen zu Wort kommen. In der Sendung informieren sie uns über ihren Arbeitsalltag, ihre Ausbildung, Herausforderungen, Bewältigungsstrategien, u.v.m. Mit dem Ziel, selbstbemächtigt andere Frauen auf gleicher Augenhöhe zu begegnen und zu informieren.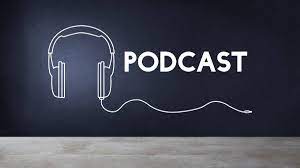 JAAPO bei F_WALK AUDIOWALK