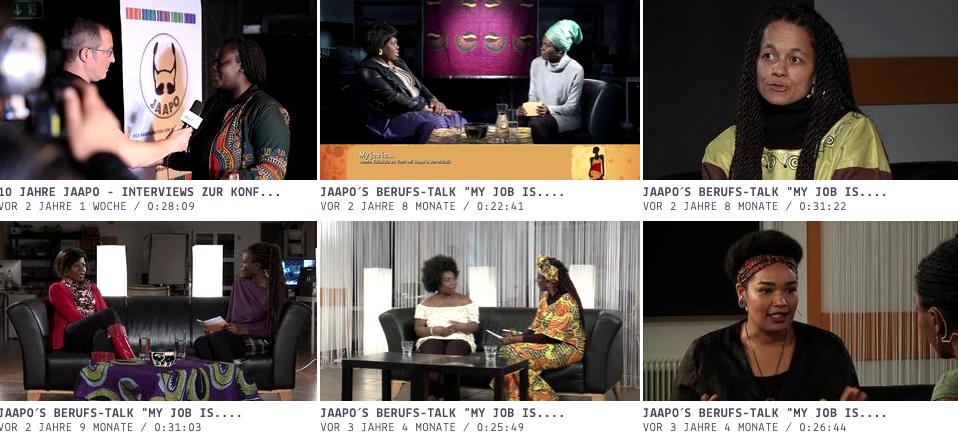 DORF TV: JAAPO Channel
https://dorftv.at/channel/jaapo-verein-fuer-schwarze-frauen
Mit den Sendereihen LEBENSWELTEN & MY JOB IS…, sowie den Veranstaltungsaufzeichnungen wie etwa 10 Jahre Jaapo Konferenz, Sommerball – Be Yourself und Be Yourself – Stay Black and Beautiful betreibt JAAPO einen eigenen Video Kanal auf auf DORF TV.
LEBENSWELTEN

Mit der Sendereihe Lebenswelten zeigt JAAPO diverse Lebensrealitäten in Linz auf. Was hat es mit den Community Shops wie etwa "Afro-Shops" auf sich? Wozu braucht es sie, was gibt es dort? Wir möchten uns mit den Dingen des Alltags wie Ernährung, Kosmetik oder auch Sozialem auseinandersetzen und gehen in den Shops auf Entdeckungsreise.

MY JOB IS…

Mit der Sendereihe "My job is…" auf DORF TV lässt JAAPO Schwarze Frauen und Women of Color aus den verschiedensten Berufen als Expertinnen zu Wort kommen. In der Sendung informieren sie uns über ihren Arbeitsalltag, ihre Ausbildung, Herausforderungen, Bewältigungsstrategien, u.v.m. Mit dem Ziel, selbstbemächtigt andere Frauen auf gleicher Augenhöhe zu begegnen und zu informieren.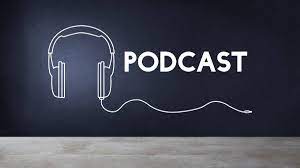 JAAPO bei F_WALK AUDIOWALK